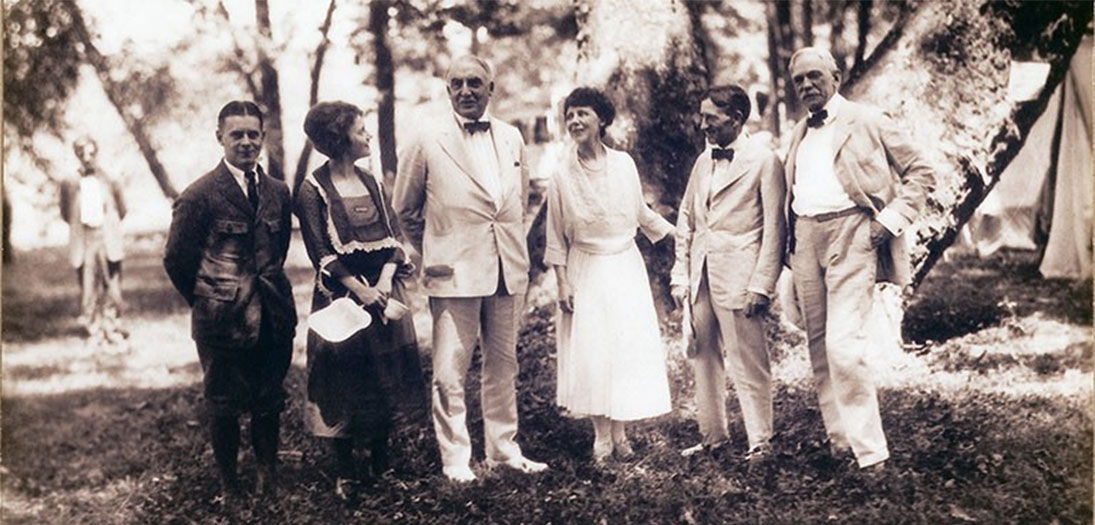 Our History
Firestone Vineyard belongs to an entrepreneurial and adventurous family tradition that dates back more than a century to legendary tire innovator Harvey Firestone.
---
As noted in one biography, "During his lifetime, Harvey S. Firestone rubbed elbows with the likes of Henry Ford and Thomas Edison. He was a man whose success exemplified the American dream. No matter how far he traveled, his family farmstead home in Columbiana, Ohio, was never far from his thoughts. Even though he became a business entrepreneur, he never got too far from the land he loved. He was a farmer at heart."
Harvey Firestone's love of the land would later become a multigenerational hallmark of the Firestone family.
In the early 1970s, Harvey's son Leonard, a former United States Ambassador to Belgium, established a family ranch in Santa Barbara County's rugged Santa Ynez Valley. At the time, Santa Barbara County barely registered on California's winegrowing radar, but Leonard saw immense potential in the region's coastal climate and amenable soils. He decided to plant a vineyard, with the initial intent of selling the grapes to North Coast wineries.
Soon thereafter, Leonard was joined by his son Brooks and Brooks' wife Kate, and together they decided to take their winegrowing adventure to the next level by establishing Santa Barbara County's first estate winery.
In 1987, Los Angeles Times Magazine noted: "Brooks Firestone's importance to the California wine industry is first of all historical: He was a pioneer, an inspirer, and expander of possibilities; he took a chance on an untried wine area, then stuck with it and made it pay…"
Today, Firestone Vineyard advances its record of acclaim under the guidance of vintner Bill Foley, who acquired the winery in September 2007.