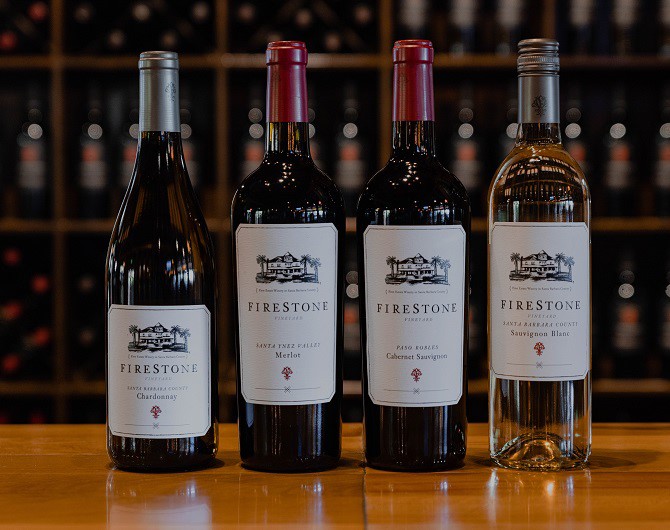 Firestone Vineyard Wines
The Firestone Vineyard wines includes varietals such as Riesling, Sauvignon Blanc, Chardonnay, Merlot, Syrah, and Cabernet Sauvignon. Our 325 acres of historic vineyards lie approximately 26 miles from the cold Pacific Ocean creating a moderate, arid climate and an extremely long growing season. Our unique growing conditions and certified sustainable farming techniques yield wines that are concentrated, elegant and firmly structured.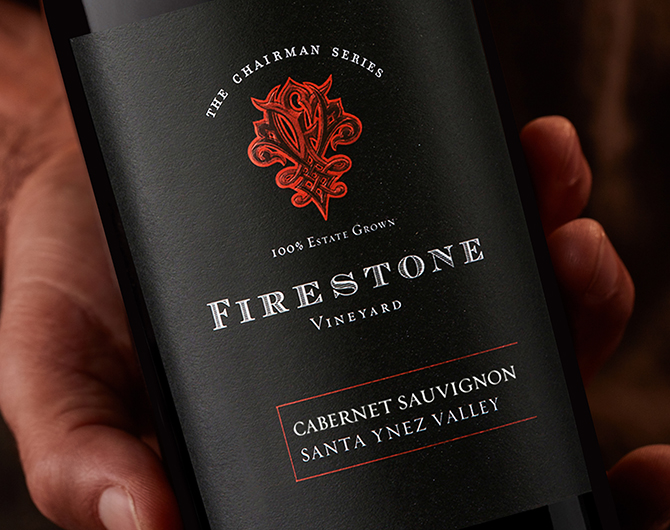 The Chairman Series Wines
The grapes for The Chairman Series wines come from the best vineyard blocks on our estate in Santa Ynez Valley. Situated at 1,000-foot elevation on an alluvial shelf, these vineyards are comprised of extremely porous, gravely soil from sedimentary oceanic rocks containing limestone and shale, ideal for growing our Petit Verdot, Malbec, Merlot, and Cabernet Sauvignon because of its permeable qualities. During the growing season, the fog sits right on top of our vineyards, creating desirable, cool foggy morning weather, with diurnal temperature swings of 50 degrees.