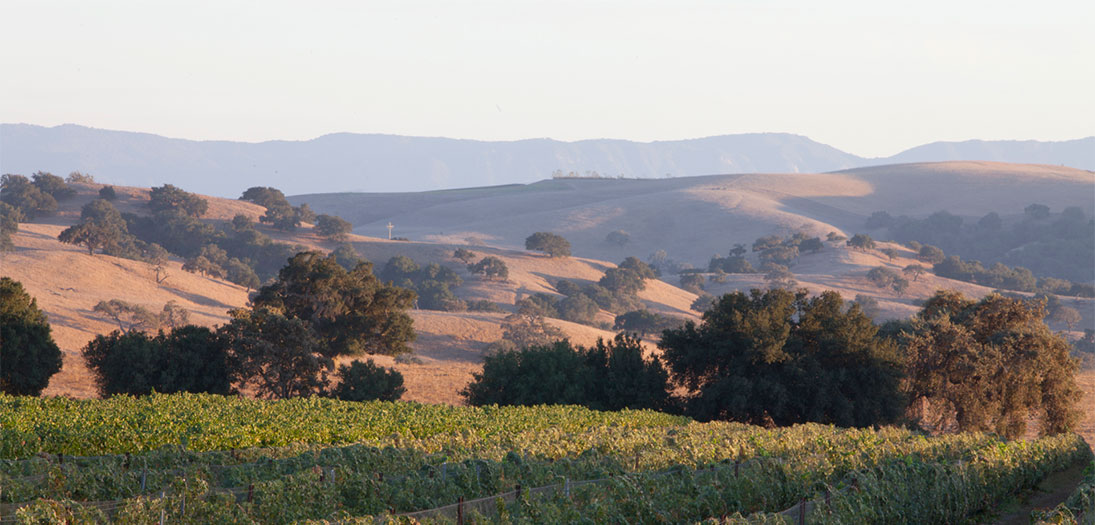 The Santa Ynez Valley AVA, home of Firestone Vineyard
---
The Santa Ynez Valley is among the favorite weekend destinations in the Central Coast region of California. Located two hours north of Los Angeles and five hours south of San Francisco, this peaceful locale offers lush scenery, great restaurants, countless outdoor activities and superb accommodations.
For the wine aficionado, Santa Ynez Valley has the greatest concentration of wineries in Santa Barbara County. Prior to Prohibition, the Valley had roughly 5,000 acres under vine. It took until nearly four decades after repeal for commercial viticulture to reestablish itself in the region. Santa Ynez Valley was granted AVA (American Viticultural Area) status in 1983 and of its 42,000 total acres, approximately 7,500 are currently planted to grapes.
The appellation's climate ranges from cool in the western reaches near the Pacific Ocean to moderate in the east where the higher ground and coastal hills offer protection from the marine elements. Depending on the location and microclimate, the AVA is capable of successfully growing everything from Chardonnay and Pinot Noir to Syrah, Merlot and Cabernet Sauvignon.
Santa Ynez Valley History: A Quiet Haven for Agriculture
The Santa Ynez Valley features five towns established in the late 19th and early 20th centuries: Ballard (1881), Santa Ynez (1882), Los Olivos (1887), Solvang (1911), and Buellton (1920).
The Valley has always enjoyed a strong agricultural base. In the late 1800s, cattle and sheep reigned. They were followed by crops such as olives, peaches, walnuts, prunes, apples, cherries and quinces. The mid-1900s saw the rise and fall of the dairy industry. Today, the countryside is dominated by wineries (more than 50), cattle, and horse ranches that specialize in thoroughbreds.
The stagecoach played an important role in the settling of the Santa Ynez Valley. From 1858, the stage ran from San Francisco to Yuma, Arizona with a stop near the town of Ballard.
The Pacific Coast narrow-gauge railroad came to Los Olivos in 1887. In addition to transporting people up and down California, it made the shipment of farm products cheaper and more convenient.