Firestone Walk-In Wine Tasting
Join us for walk-in wine tastings (just like the old days) Thursday through Monday, 10am-4pm!
You will enjoy 5 acclaimed Firestone wines from right here on the estate. First come, first serve seating is available in our tasting room, barrel room, or courtyard. Make your way to one of our staffed bars where we will pour you delicious wines from our rotating flight.
Groups larger than 6 total guests, please email concierge@firestonewine.com to guarantee adequate seating.
Pricing:
$25 per person. If you wish to pre-pay, click a time below.
Complimentary for up to 4 Firestone or FFWS wine club members.
Note: If you would like to book an intimate seated wine tasting experience, please reserve a wine tasting in the Firestone Lounge.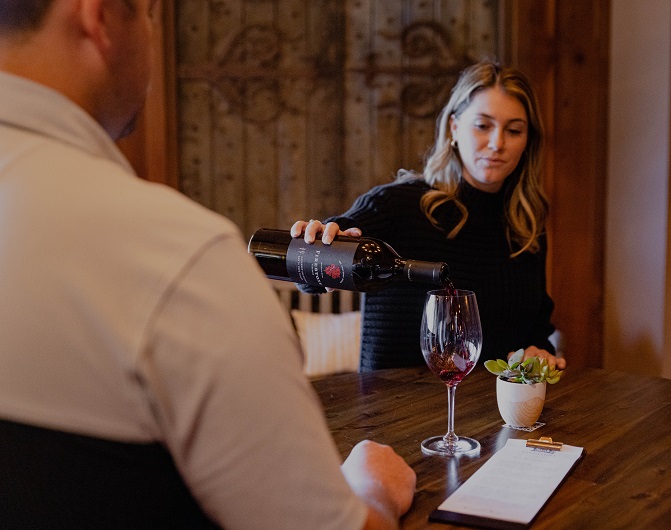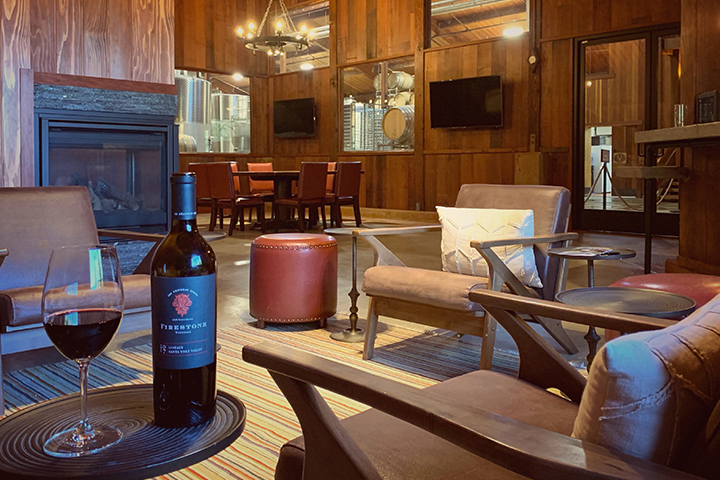 The Connoisseur Club Flight in the Firestone Lounge
Welcome to the Firestone Lounge, a special place for our wine club members and new visitors to enjoy wines from the Foley Food & Wine Society portfolio. The Connoisseur Club Flight offered in the Lounge features 5 selections from wineries like Ferrari-Carano, Chateau St Jean, Sebastiani, Silverado, and more.

Pricing:
This experience is $40 per person for non-members.
If you are a Firestone or partner wine club member, choose to upgrade from your complimentary Firestone Wine Tasting to the Connoisseur Club Flight for an additional $10 per person.
FFWS Connoisseur Club members enjoy 4 complimentary wine tastings.
Reservations are required for this seated guest experience. Click below to reserve your spot! We are open Thursday – Monday, 10am-5pm.
Reopening Spring 2023! Lower Terrace Wine Tasting
Our lower terrace is open for wine tasting Thursday through Sunday. Enjoy a private afternoon sipping your favorite Firestone wines while relaxing on our grassy terrace overlooking the best vineyard views on our estate.
Offered by reservation for up to 90 minutes. Firestone Cellar Club members enjoy up to 4 complimentary wine tastings.
$45 per person for parties up to 6 people.