New experience! Wine Lab Sundays
Join us for a series of fun and informative monthly wine gatherings where we explore wines of Firestone Vineyard and the Foley Food & Wine Society. We will feature three partner wineries from across California and beyond, taking a deep dive into the wines and common themes among them. Led by Sommelier Billie Rolla, Wine Lab Sundays include hands-on experiments, small group conversation, some friendly competition, and of course wine! Wine Lab Sundays include TWO (2) seats at the table, so bring a friend or loved one and meet other fun wine enthusiasts. Absolutely no previous wine knowledge is necessary!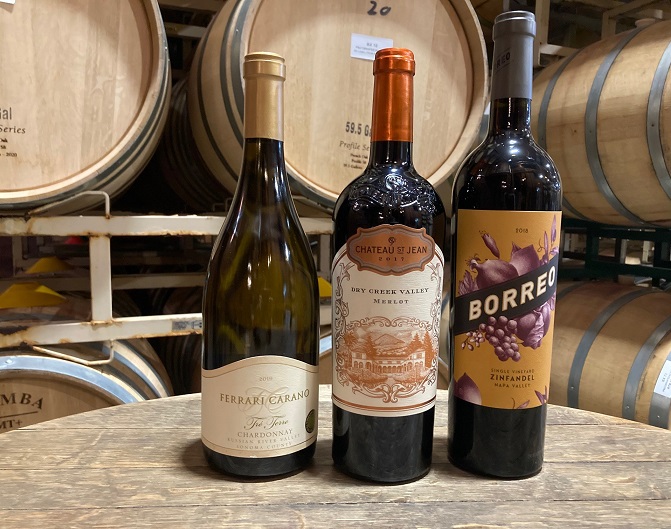 A Toast to Oak
On Sunday, November 13th, "A Toast to Oak" will explore the world of oak, and whether you love it or hate it, oak plays a major role in the aromas and flavors of many wines, especially fine wines.
We may sometimes find ourselves feeling stumped about the different types of oak, the different flavors, and what tasting notes mean by 30% new oak. Fear not, because we will get to the root of all these questions, toast your own oak samples, smoke infuse some juice, and discover hidden flavors as we taste through wines with different oak treatments.
This experience includes one bottle each of the following wines for guests to take home:
2019 Ferrari-Carano Tré Terre Chardonnay, Russian River Valley, Sonoma County
2017 Chateau St. Jean Merlot, Dry Creek Valley, Sonoma County
2018 Silverado Borreo Ranch Zinfandel, Napa Valley
Duration: 1:30 hour experience
Reservation is for parties of 2.
Firestone Cellar Club and FFW Members: $160 per 2 guests
General Public – $200 per 2 guests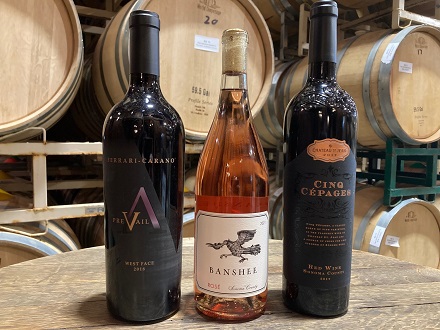 The Art of Wine Blending
In "The Art of Wine Blending" on Sunday, December 11th, you will learn that some of the best wines in the world are blends of different varietals, barrels, and vineyard lots.
Take a deep dive into the different ways we blend wine as you taste through some of our best reds. Mix in some competitive spirit as you create your own blend in our Wine Lab – no pressure! Prizes awarded to the blend the group enjoys the most!
This experience includes one bottle each of the following wines for guests to take home:
2021 Banshee Rosé, Sonoma County
2017 Chateau St. Jean Cinq Cepages Red Blend, Sonoma County
2018 Ferrari-Carano PreVail West Face Red Blend, Alexander Valley, Sonoma County
Duration: 1:30 hour experience
Reservation is for parties of 2.
Firestone Cellar Club and FFW Members: $200 per 2 guests
General Public – $240 per 2 guests